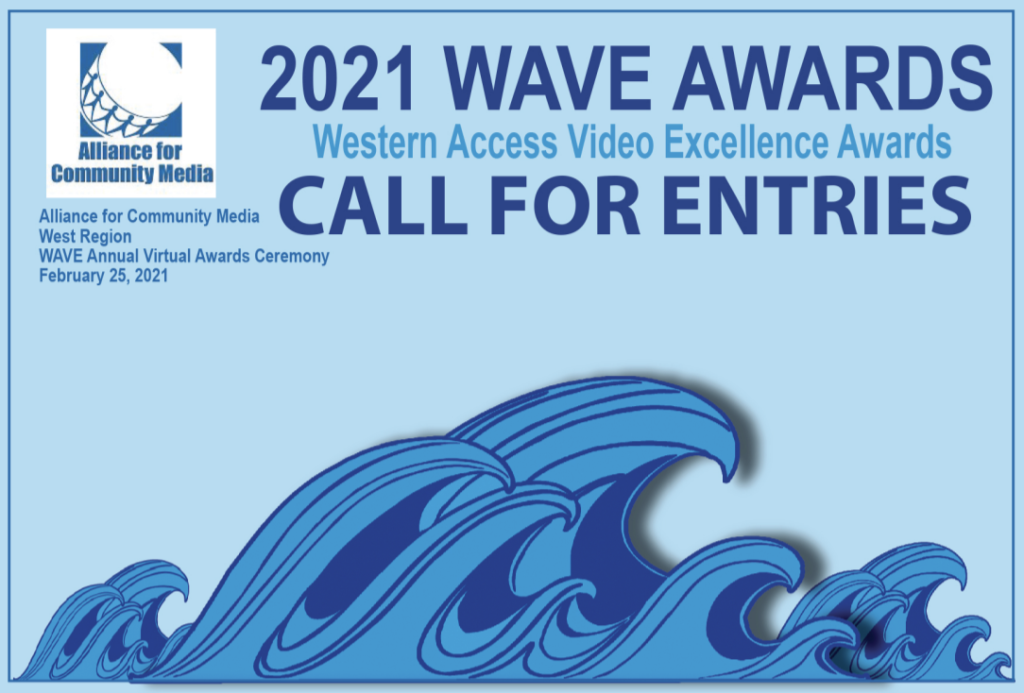 Our wonderful region of professionals, community producers and students have worked hard all year and now it's time to see the best of the west recognized!
If you have a TV show, film, documentary, event or short-form video you think deserves recognition, please consider submitting to the WAVE Awards!
There are many categories to choose from and three divisions (Access Professional, Community Producer, and Youth Producer), including two new categories related to COVID-19 coverage and technical achievement. Check out the full list of categories and submit your entries at:
Any program aired on an access channel in the ACM West Region (AZ, CA, CO, HI, NV, NM) between August 1, 2019 and July 31, 2020, may be eligible.
The early bird deadline is coming up soon on Friday, October 9, 2020. Enter today to save on your submission fees!
Stay tuned in the months ahead for more information on the 2021 WAVE Awards Ceremony where all the winners will be announced.